4190€ or 4 times free of charge Delivery within 48h
National discount
and discounts for local authorities subject to conditions








Automatic gears
Infinite variation

Autonomy
min: 70 km
max: 190 km



An automatic gearbox controlled by SMART CONTROL
Faster, further, stronger, more fluid…
You are always the first one at the red light, on steep slopes you literally climb the wall, on the flats you reach 35 km/h without grinding, and going downhill you maintain your high speed.
Never before has such fluidity been achieved with an electric bicycle.
The secret:
The intelligent "Smart Control IWEECH" system electronically controls the "Enviolo Heavy Duty™" continuously variable hub transmission every 100 milliseconds.
You don't have to do anything; everything happens automatically.

Artificial
intelligence

Smart control
inside

Patented
technologies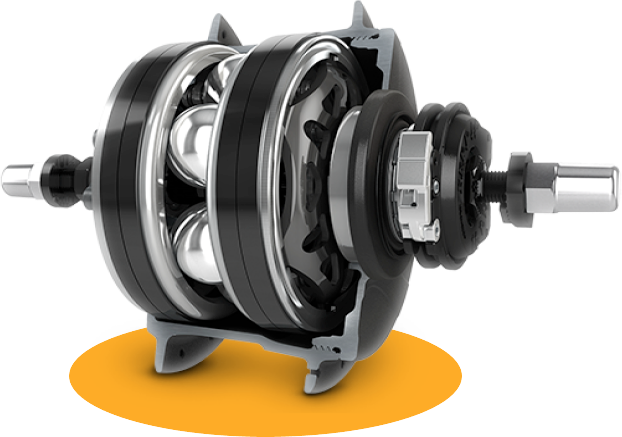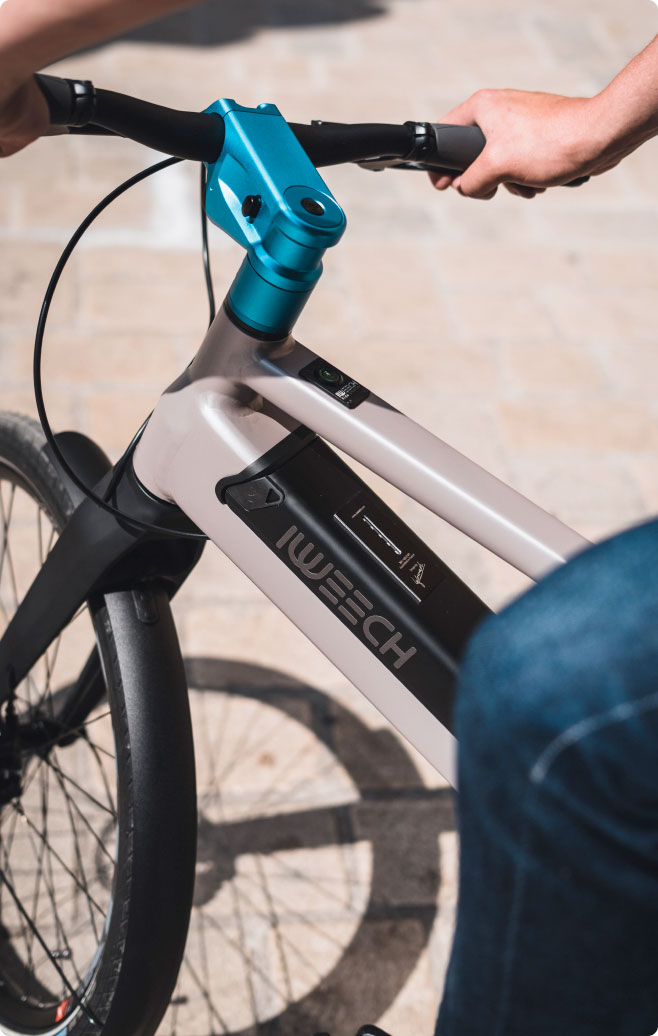 Embarquer le strict nécessaire
When riding, the more focused you are, the safer you are. This is why the IWEECH philosophy is to remove everything that is not essential and free your mind.
With the IWEECH 24″ S+, gears have been added to provide exceptional performance, but without the addition of knobs and levers.
A remastered design
that offers balance
IT'S EFFECTIVE
Your position while riding is ideal, allowing you to take full advantage of the exceptional traction of the 24″ S+ model to tame the steepest hills and traverse the city at full power, on roads or rougher paths.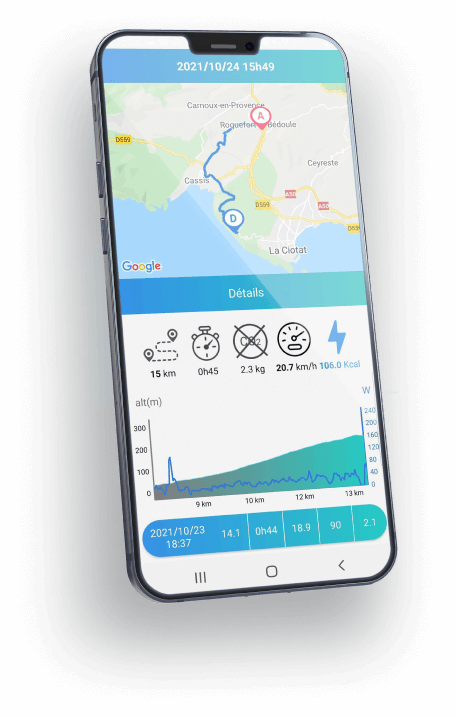 Un VAE 100% connecté
C'EST SMART
Pas besoin d'écran ni de smartphone pour profiter de votre vélo mais avec l'application mobile IWEECH vous augmentez l'expérience et bénéficiez de tous les services intelligents IWEECH.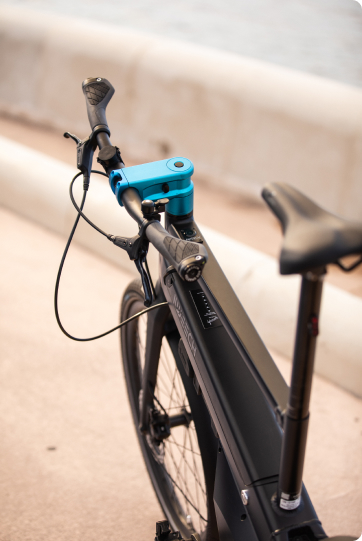 Easy to transport
and to store
A CLEVER WAY TO GET AWAY FOR THE WEEKEND
The IWEECH 24″ S+ remains light at 20.8 kg. And thanks to its one-click rotating stem and retractable pedals, your IWEECH fits flat in almost any car, or can be your "invisible" cargo on the train for a weekend trip.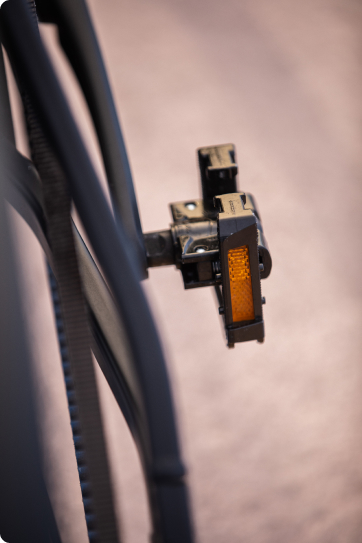 Autonomy reinvented
IT'S SMART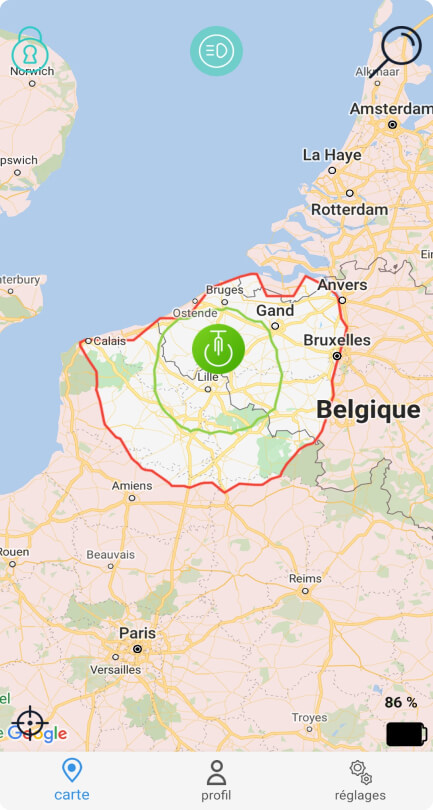 IWEECH provides unique solutions for autonomy and energy reduction.
I. No more fear of your battery running out with the smart gauge
You can see precisely and directly on the map how far you can still go with the charge remaining.
II. Always enough battery to get there
In iRide mode, IWEECH knows your destination.
If you don't have enough battery charge to get there, the system intelligently downgrades its assistance on the easy parts of your ride to save power for the steeper portions and guarantee assistance when you need it until you get where you're going.
III. Go further than anyone else on the same amount of charge
By optimizing your power needs with Smart Control, IWEECH cuts down on overconsumption. It offers 15 to 20% more battery life on the same charge for the same distance, without sacrificing speed.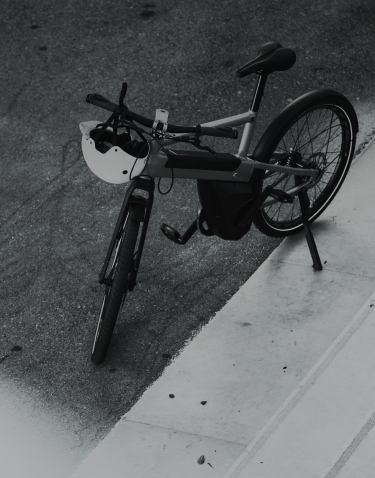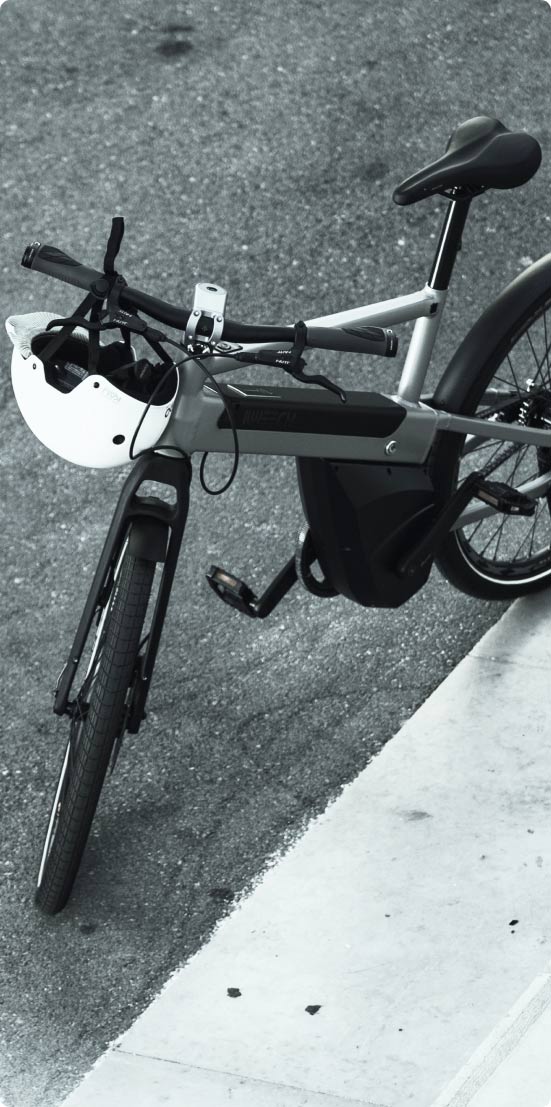 Dormir tranquille avec un vélo sécurisé
It's SMART
A complete electronic anti-theft system
is included with your IWEECH

ELECTRONIC BIKE LOCK
Via NFC tag or mobile application, with immediate blocking of vital functions: motor and battery

HIGH-INTENSITY ANTI-THEFT ALARM
90 dB of power and connected to the IWEECH motion-detection system.

REAL-TIME NOTIFICATION ON YOUR MOBILE
"Alert: Theft of your IWEECH in progress" if the bike has moved

TRACK MY IWEECH
Permanent geolocation and real-time GPS tracking of the bike on a map, you can find it and inform the authorities
We have left nothing to chance
With us, everything is included
No surprise, your IWEECH comes with a complete tool kit,
its kickstand, its mudguards,
and its NFC tag.
Program updates are automatic (OTA = Over The Air, via wifi) and free of charge. You will always benefit from the latest developments, even several years after purchase.
Our complete anti-theft system with alerts and bike tracking works without subscription.
Pas de stress
Nous avons pensé à tout
Discover all your benefits
Warranty, right to errors, support
Discover our serenity maintenance pack
Get regular maintenance of your IWEECH by professionals.
Discover our insurance package
Access optimal protection for you and your IWEECH.
Discover our payment options

Make IWEECH accessible to as many people as possible
with 4-part payment plans
Bike
Couleurs
Peints : Noir mat, blanc nacré, gris silver dream
Anodisés : gris orage
Position
Urbaine, cadre à enjambement intermédiaire optimisé pour les cyclistes femmes et hommes de 1m60 à 1m90
Taille
Mono-taille, femme et homme, hauteur idéale utilisateur: de 1m60 à 1m90
Poids
20,8 kg tout équipé
Autonomie
70km mini à pleine puissance, jusqu'à 190km en mode iride
Vitesse
Boite de vitesse automatique à variation contrôlée par SMART CONTROL
Garantie
5 ans pour cadre, fourche et tiges de selle, 2 ans pour toutes les autres pièces selon conditions générales de ventes en vigueur
Components
Gear box
ENVIOLO HEAVY DUTY AUTOMATIC, infinitely variable drive controlled by IWEECH SMART CONTROL
Frame
IWEECH custom high-density aluminum
Fork
IWEECH custom carbon
Engine
BROSE T© motor, central position, torque 90 Nm, 250 W, 25 km/h
Transmission
Gates CDX© carbon belt
Handlebars
Aluminum, flat with lowered wheelbase (54 cm), curved version by request
Handles
Ergonomic Ergon grip racing GS1© or equivalent
Stem
IWEECH custom "in one click" gear shift (Exclusive system)
Battery
Lithium ion, extractable BMZ © URV7 // 36 V // 497 Wh // 13.8 Ah full charge 3h30, 60% charge 1h30
Charger
36 V 5A
Rims
Black aluminum, 24 inches
Tires
Type: Schwalbe © "balloons" with reflective strips Big Apple Perf. Race guard: 50-507 or equivalent
Brakes
Hydraulic discs, front and rear, Tektro © HDT275 or equivalent
Crankset
Miranda © Aluminium, black
Pedals
Foldable
Headlights
Supernova © front and rear LED (205 Lumen) and custom IWEECH automatic ignition
Saddle
IWEECH, Memory Gel
Saddle post
IWEECH custom aluminum with integrated tail light
Mudguard
IWEECH black aluminum (included)
electronics
Smart Control


Intelligent system for active assistance and control of energy expenditure. IWEECH worldwide exclusive. Active control of the automatic transmission
Smart button
The exclusive IWEECH smart button allows you to manage everything from a single point and with a click.
Connectivity
IWEECH has embedded several technologies to serve you: low-energy Bluetooth (BTLE), GSM 4G, NFC, Wi-Fi, GPS. System updates are done wirelessly and automatically via wifi. The user is automatically recognized.
Anti-theft
Multidimensional, relying on automatic motion detection and combining an alarm system with a high-frequency siren and theft alert sent to the user's cell phone, disabling the bike's vital functions (motor and battery) and tracking of the stolen bike in real time via GPS.
IWEECH mobile app
iOS, ANDROID, smart gauge, user management, anti-theft tracking, smart control initialization